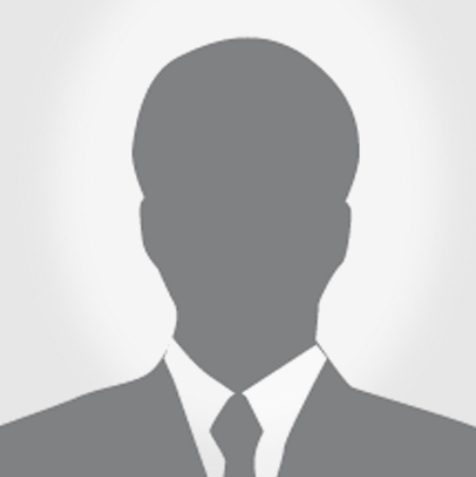 Organic and Medicinal Chemistry
Fields of Research (FoR):
Discovery, Structure elucidation and identification of mode of action of natural and natural based products along with advancement and repurposing of natural products via in-vitro and in-silico methodologies
Docking, Natural products, NMR, bioactivity, DFT
Student Advising Schedule:
Dr. Irfan Pervaiz has been working at The Pharmacy Department, University of Chenab for past 4 years. During this period, he has taught various Pharmaceutical Chemistry courses including Medicinal Chemistry, Pharmaceutical Analysis, Organic Chemistry and Biochemistry. Irfan Pervaiz attended and graduated cum laude from College of Pharmacy, University of Punjab, Lahore as a Doctor of Pharmacy. Afterwards, he was accepted into MPhil Pharmaceutical Chemistry program at Faculty of Pharmacy & Alternative Medicine, Islamia University of Bahawalpur. He completed his PhD in the same discipline from the same department. In his thesis, Pervaiz investigated two medicinal plants namely, Calligonum polygonoides and Crateva adansonii for hitherto unexplored medicinal activities. Twenty Compounds were isolated and characterized from both plants. These molecules were also repositioned to exhibit high activity against urease, carbonic anhydrase, xanthine oxidase, α-glucosidase and Lipoxygenase. During his PhD, he accepted the position to work as a Visiting Lecturer in the discipline of Biochemistry at University College of Conventional Medicine, Islamia University of Bahawalpur. Recently, Pervaiz is working on various research projects involving computational and invitro methodologies for identification of potential drug candidates both from synthetic and natural sources.
| | | | |
| --- | --- | --- | --- |
| No.  | Designation | School/Institute/University | Year |
| 1. | Visiting Lecturer (Biochemistry) | University College of Conventional Medicine, Islamia University of Bahawalpur | 2015-2018  |
| 2. | Lecturer (Pharmaceutical Chemistry) | Pharmacy Department, University of Lahore, Gujrat Campus | (03/09/2018-14/09/2020) |
| 3. | Assistant Professor (Pharmaceutical Chemistry) | Pharmacy Department, University of Lahore, Gujrat Campus | (15/09/2020-to date) |
| | | | |
| --- | --- | --- | --- |
| No.  | Degree / Program of Study Name | Awarding Body/University/Institute | Year |
| 1. | Matric | Lahore Board | 2000 |
| 2. | F.Sc-PreMedical | Lahore Board | 2002 |
| 3. | Pharm.D | University of Punjab, Lahore | 2009 |
| 4. | MPhil (Pharmaceutical chemistry) | Islamia University of Bahawalpur, Pakistan | 2012 |
| 5. | PhD (Pharmaceutical chemistry) | Islamia University of Bahawalpur, Pakistan | 2019 |
MY RESEARCH ACTIVITIES: JOURNALS ARTICLES / BOOK CHAPTERS / PATENTS
No. 
Title 
Details

1.

Sero-epidemiological occurrence of "the killer" hepatic (B & C) infection among the population of District Jhang, Pakistan

Muhammad Masood Ahmad, Irfan Pervaiz,

Uqba Mehmood, Muhammad Farrukh Tahir,

Amir Jalal, Ali Zar Pasha and Muhammad

Khurram Shahzad.

Annals of Romanian Society of Cell Biology 26(1), 2022.

Impact Factor:  0.9 (Y Category)

2.

Biomarkers Of Osteoarthritis In Pakistani Population

Mujeeb Ur Rehman, Irfan Pervaiz, Uqba

Mehmood, Azka Mubeen, Amir Jalal, Ali Zar

Pasha.

Natural Volatiles and Essential Oils 8(6): 2787-2806, 2021.

Impact Factor: 0.65 (Y Category)

3.

Development of Schiff bases from Amikacin: Synthesis, Antibacterial, Anti-urease Activities and Molecular Docking Studies

Shabana Anwar, Mohsin Abbas Khan, Irshad

Ahmed, Irfan Pervaiz, Hamid Saeed Shah.

Letters in Drug Design and Discovery 17(12): 1579 – 1588, 2020.

Impact Factor: 1.16 (Y Category)

4.

Multidirectional insights into the phytochemical, biological, and multivariate analysis of the famine food plant

Irfan Pervaiz, Hammad Saleem, Muhammad

Sarfraz, Muhammad Imran Tousif, Umair

Khurshid, Saeed Ahmad, Gokhan Zengin,

Kouadio Ibrahime Sinan, Marcello Locatelli,

Fawzi M. Mahomoodally, Syafiq Asnawi Zainal

Abidin, Nafees Ahemad.

Food Research International 137 (109606), 2020.

Impact Factor: 6.475 (W Category)

5.

GC-MS Metabolic

Profiling and Antiurease Activity of Non-Polar

Fractions of Calligonum polygonoides and

Crateva adansonii,

Irfan Pervaiz, Saeed Ahmad, Adeel Arshad,

Umair Khurshid & Abdul Basit.

Tropical Journal of

Pharmaceutical Research 18(9):1956.

Impact Factor: 0.533 (Y Category)

6.

GC-MS Analysis, DPPH

& Enzyme Inhibition Assays of Trianthema

triquetra Rottl. and Willd. Growing in Pakistan

Umair Khurshid, Saeed Ahmad, Tayyeba

Rehman, Muhammad Adeel Arshad, Irfan

Pervaiz and Saba Sahar.

Latin American Journal of Pharmacy 38(6):1181-

1187.

Impact Factor: 0.249 (Y Category)

7.

Studies On

The Antioxidant And Xanthine Oxidase

Inhibition Potential Of Heliotropium Crispum

Muhammad Adeel Arshad, Saeed Ahmad,

Umair Khurshid and Irfan Pervaiz.

Acta Poloniae Pharmaceutica and Drug

Research 75(1): 41-44

Impact Factor: 0.33 (Y Category)

8.

Microbial

Biotransformation of Dexamethasone by

Bacillus subtilis (ATCC 6051),

Irfan Pervaiz, Saeed Ahmad, Muhammad

Fahad Mukhtar, Adeel Arshad, Muhammad

Imran, Wajahat Mahmood

Pharmaceutical

Chemistry Journal 49(6): 405-408.

Impact Factor: 0.837 (Y Category)

9.

Bioequivalence study of

atorvastatin tablets in healthy Pakistani

volunteers

Sohail Mohammad, Usman Arshad, Nasir

Abbass, Irfan Pervaiz, Ghulam Abbas and

Wajahat Mahmood.

Therapié 70 (4):329-335.

Impact Factor: 2.07 (X Category)

10.

Microbial Biotransformation

of beclomethasone dipropionate by Aspergillus

niger,

Saeed Ahmad, Farhan Hameed Khaliq,

Asadullah Madni, Muhammad Nabeel Shahid

and Irfan Pervaiz.

Brazilian Journal of Pharmaceutical

Sciences 50(4), 903-909.

Impact Factor: 1.32 (Y Category)

11. 

Fungal

Biotransformation of Ezetimibe

Irfan Pervaiz, Saeed Ahmad, Farhan Hameed

Khaliq, Adeel Arshad, Muhammad Imran, Barkat

Ali Khan, Aftab Ullah, Usman Ali, Kashif Iqbal,

Muhammad Usman, Hafsa Bibi, Najmulhassan

Khan and Wajahat Mahmood,

Biotechnology

and Biotechnological Equipment 28(5): 934-940

Impact Factor: 1.632 (Y Category)

12.

Microbial biotransformation: a tool for

drug designing

Irfan Pervaiz, Saeed Ahmad, Muhammad A.

Madni, Hassan Ahmad, and Farhan Hameed

Khaliq

Applied Biochemistry and

Microbiology 49(5): 437- 450.

Impact Factor: 0.886 (Y Category)
| | | |
| --- | --- | --- |
| Student Name | Research Topic | Affiliation |
| | | |
| --- | --- | --- |
| Student Name | Research Topic | Affiliation |
| NA | | |
Course Information (Name/Code)

Year Taught

Program (BS/MS/PhD)

University /Institute

Biochemistry

2015-2018

BEMS

UCCM, Islamia University of Bahawalpur

PHARMACEUTICAL CHEMISTRY-IA (ORGANIC)

PHARM 311

2018

Pharm.D

University of Lahore, Gujrat

PHARMACEUTICAL CHEMISTRY-IB (ORGANIC)

PHARM 316

2018

Pharm.D

University of Lahore, Gujrat

PHARMACEUTICAL CHEMISTRY-IIIA (Pharmaceutical Analysis)

PHARM 511

2019

Pharm.D

University of Lahore, Gujrat

Pathology Lab 

PHARM 514

2020

Pharm.D

University of Lahore, Gujrat

PHARMACY PRACTICE-IIB (Community, Social & Administrative Pharmacy)

PHARM 515

2021

Pharm.D

University of Lahore, Gujrat

PHARMACEUTICAL CHEMISTRY-IIIB(Pharmaceutical Analysis)

PHARM 516

2021

Pharm.D

University of Lahore, Gujrat

PHARMACEUTICS-VIB (Pharmaceutical Quality Management) PHARM 619

2021

Pharm.D

University of Lahore, Gujrat

PHARMACEUTICAL CHEMISTRY-IVA (Medicinal Chemistry)

PHARM 714

2021-2022

Pharm.D

University of Lahore, Gujrat

PHARMACEUTICAL CHEMISTRY-IVB(Medicinal Chemistry)

2021-2022

Pharm.D

University of Lahore, Gujrat