Naveed Ullah Khan (he/him )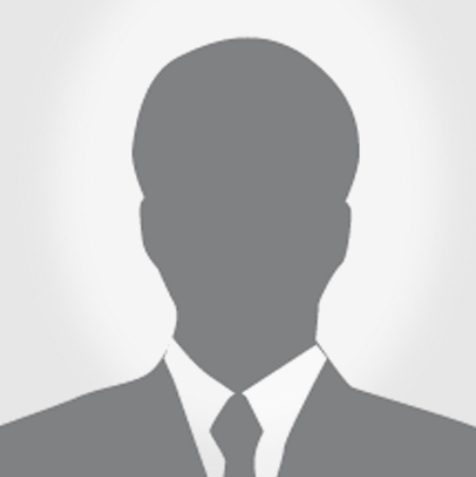 Fields of Research (FoR):
Cancer nanomedicines and Targeted drug delivery
Nanoparticles, Nanoemulsions, Blood brain barrier, Brain metastasis, Breast cancer,
Student Advising Schedule:
I earned my Ph.D. degree from College of Pharmaceutical Sciences, Suzhou University, Jiangsu Province, China and successfully published few research articles with co-workers in high impact journals. My research project is mainly focused on the LRP1 targeting nanoparticle's clearance inhibition from brain, using a fusion peptide to target LRP1 receptors at blood-brain barrier, and treatment of brain metastases with doxorubicin and lapatinib combinatorial regimen, which I have been published in high impact Acta Pharmaceutica Sinica B. I have also published papers as co-author in Journal of control release, Acta Pharmaceutica Sinica B, ACS Applied Materials and Interfaces, International journal of biological macromolecules, Pharmaceutics, Materials, BMC medical genomics and few more. I have good scientific writing skills and also published two book chapters. I have also worked on other project that is based on nanoparticles brain delivery for the treatment of alzheimer's disease (AD), which is not yet published. I always showed deep enthusiasm for scientific research and learned many techniques like nanoparticles oriented drug delivery, synthesis of nanoparticles formulations, targeted therapy of cancer, targeted drug delivery across blood-brain barrier to the brain, cell culture, Flow cytometry, Confocal microscopy, pharmacokinetics, and pharmacodynamics studies in animals, tumor models in mice.
No. 
Designation
School/Institute/University
 

Assistant Professor

(Sept 2021, till now)

The University of Lahore, Gujrat Campus
| | | |
| --- | --- | --- |
| No.  | Degree / Program of Study Name | Awarding Body/University/Institute |
|   | PhD in Pharmaceutics (2020) | Soochow University, Suzhou, PRC China |
|   | M Phil Pharmaceutics (2016) | CIIT, Abbottabad Campus |
|   | Pharm-D (2014) | Gomal University, DI Khan |
MY RESEARCH ACTIVITIES: JOURNALS ARTICLES / BOOK CHAPTERS / PATENTS
No. 
Title 
Details

1

Escape from abluminal LRP1-mediated clearance for boosted nanoparticle brain delivery and brain metastasis treatment.

Naveed Ullah Khan

, Jiang Ni, Xiufeng Ju, Tongtong Miao, Haiyan Chen, and Liang Han.

APSB, 2020. (

IF: 11.413)

2

Carrier-mediated transportation through BBB Brain. Targeted Drug Delivery Systems A Focus on Nanotechnology and Nanoparticulates.

Naveed Ullah Khan

, Tongtong Miao, Xiufeng Ju, Qian Guo, Liang Han, (2018).

Academic Press Elsevier Imprint. https://www.elsevier.com/books-and-journals. 

(Book Chapter

)

3

Stability Studies and Characterization of Glutathione-Loaded Nanoemulsion.

Naveed Ullah Khan

, Atif Ali, Hira Khan, Zaheer Ullah Khan, and Zia Ahmed. (2018).

J. Cosmet. Sci., 69, 1–11.

(IF: 0.948)

4

"Two Promising Anti-Cancer Compounds, 2-Hydroxycinnaldehyde and 2-Benzoyloxycinnamaldehyde: Where do we stand?", 

Haroon Iqbal*, Farid Menaa*¶,

Naveed Ullah Khan*

, Anam Razzaq, Zaheer Ullah Khan, Kifayat Ullah, Robia Kamal, Muhammad Sohail, Gobika Thiripuranathar, Bushra Uzair, Nosheen Fatima Rana, Barkat Ali Khan and Bouzid Menaa,

Combinatorial Chemistry & High Throughput Screening (2021) 24: 1. https://sci-hub.se/https://doi.org/10.2174/1386207324666210216094428.

(IF: 1.339)

5

Breast Cancer Inhibition by Biosynthesized Titanium Dioxide Nanoparticles is Comparable to Free Doxorubicin but Appeared Safer in BALB/c mice. 

Haroon Iqbal; Anam Razzaq; Bushra Uzair; Noor Ul Ain; Shamaila Sajjad; Aishah Albalawi; Norah Althobaiti; Bouzid Menaa; Muhammad Haroon; Muslim Khan;

Naveed Ullah Khan*;

Farid Menaa*.

Materials 2021, 14, 3155. https://doi.org/10.3390/ma14123155.

(IF: 3.623)

6

Evaluation of the effect of MTNR1B rs10830963 gene polymorphism on the therapeutic efficacy of nateglinide in treating type 2 diabetes among Chinese Han patients, 

Jin-Fang Song#, Jie Zhang#, Ming-Zhu Zhang, Jiang Ni, Tao Wang, Yi-Qing Zhao*, and

Naveed Ullah Khan*.

BMC Medical Genomics, (2021), 14:156. https://doi.org/10.1186/s12920-021-01004-y.

(IF: 3.063)

7

Nanosizing Non-Crystalline and Porous Silica Material—Naturally Occurring Opal Shale for Systemic Tumor Targeting Drug Delivery. 

Qian Guo, Zengyan Chang,

Naveed Ullah Khan

, Tongtong Miao, Xiufeng Ju, Huaxiang Feng, Lei Zhang, Zhenglong Sun, Hui Li, and Liang Han (2018).

ACS Appl. Mater. Interfaces.

(IF: 9.229)

8

PSMA-targeted nanoparticles for specific penetration of blood-brain tumor barrier and combined therapy of brain metastases.

Jiang Ni, Tongtong Miao, Ma Su,

Naveed Ullah Khan

, Xiufeng Ju, Haiyan Chen, Feng Liu, Liang Han

Journal of Controlled Release, 2020.

(IF: 9.776)

9

Development of Cephradine-Loaded Gelatin/Polyvinyl Alcohol Electrospun Nanofibers for Effective Diabetic Wound Healing: In-Vitro and In-Vivo Assessments. 

Anam Razzaq, Zaheer Ullah Khan, Aasim Saeed, Kiramat Ali Shah, 

Naveed Ullah Khan, Bouzid MENAA, Haroon Iqbal , Farid Menaa.

Pharmaceutics 2021, 13(3), 349; https://doi.org/10.3390/pharmaceutics13030349

(IF: 6.321)

10

, In vitro anti-leukemic assessment and sustained release behaviour of cytarabine loaded biodegradable polymer based nanoparticles.

Nasrullah Jan, Asadullah Madni, Muhammad Abdur Rahim,

Naveed Ullah Khan

, Talha Jamshaid, Arshad Khan, Abdul Jabar, Safiullah Khan, Hassan Shah

Life Sciences, 267, 2021, 118971, https://doi.org/10.1016/j.lfs.2020.118971. 

(IF: 5.037)

11

Fabrication, Physical Characterizations and In Vitro Antibacterial Activity of Cefadroxil-Loaded Chitosan/ Poly (Vinyl Alcohol) Nanofibers against Staphylococcus aureus Clinical Isolates.

H. Iqbal, Z.U. Khan, A. Razzaq,

N.U. Khan

, B. Menaa, B.A. Khan, F. Menaa

International Journal of Biological Macromolecules (2019).

(IF: 6.953)

12

Green synthesis of Cefadroxil loaded chitosan/PVA nanofibers by freeze drying. 

Haroon Iqbal, Faraz khan Mahar, Anam Razzaq, Robia Kamal,

Naveed Ullah Khan

, Kifayat ullah, Shahid Iqbal, 2019.

Material Research Express https://doi.org/10.1088/2053-1591/ab5c8c.

(IF 1.62)
 

13

Cosmetic lipid nanocarriers. Lipid nanocarriers for drug targeting. 

Ali, A., Ahmad, M., Khan, H., Ahmad, M and

Khan, NU

., (2018).

Romania: Matthew Deans, p. 676, https://www.elsevier.com/books-and-journals. 

(Book Chapter)

14

Physicochemical Characterizations and Pharmacokinetic Evaluation of Pentazocine Solid Lipid Nanoparticles against Inflammatory Pain Model. 

Zaheer Ullah Khan, Anam Razzaq, Ahsan Khan, Naeem ur Rehman, Hira Khan, Taous Khan, Ashraf Ullah Khan, Farid Menaa*, Haroon Iqbal* and

Naveed Ullah Khan*.

Pharmaceutics, 2022, [Just Accepted].

(IF: 6.321)
| | | |
| --- | --- | --- |
| Student Name | Research Topic | Affiliation |
| | | |
| --- | --- | --- |
| Student Name | Research Topic | Affiliation |
| | | |
| | | | |
| --- | --- | --- | --- |
| Course Information (Name/Code) | Year Taught | Program (BS/MS/PhD) | University /Institute |
| Hospital Pharmacy | 2021-22 | BS | UOL GRT |
| Dispensing | 2021-22 | BS | UOL GRT |