Visit (Website link admission tab) and search your respective course and department on this website.
Check the admission criteria and learn about the eligibility criteria of your selected course.
If you are confused about the fee structure visit our fee guide at (link)
To search more about the campus and studies visit other events and tabs to learn about the latest news and events.
Still if there are any ambiguities then contact our admission office.
Search the page and select your course scroll to the menu and click on and option 'Apply.'
Fill the online application form with the required attachments.
After the form is submitted then you'll receive a confirmation email. Confirm your application which is then processed forward.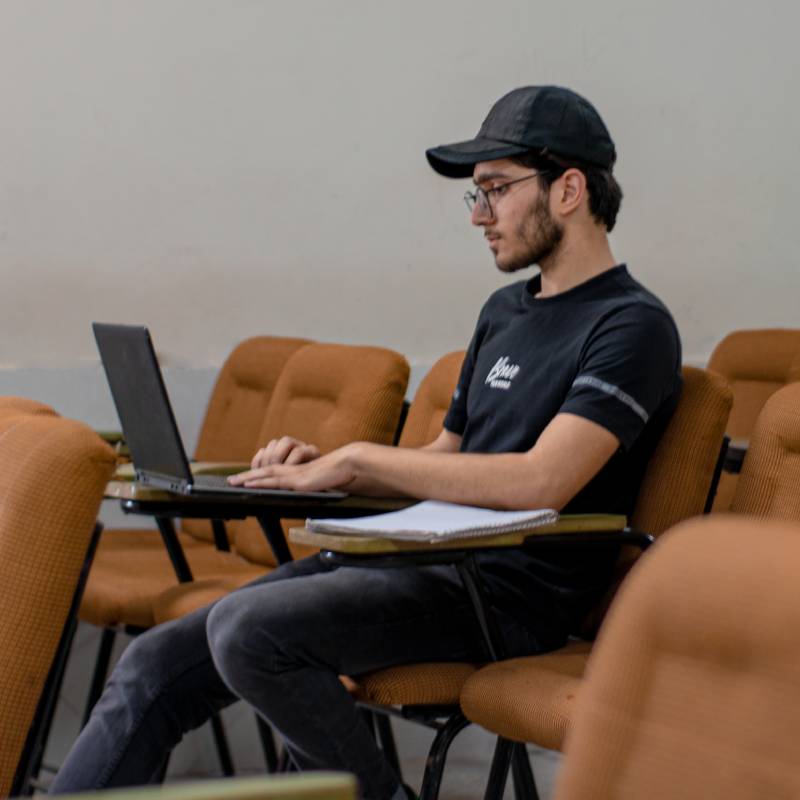 After the acceptance of the online registration a date and time is allocated for an in-campus test.
You must bring your original attested documents on your test day.
After sometimes the results are out so constantly check your email for the notification.
Visit the campus for enrolment.
After the enrolment attend your orientation day as it is an interactive session among students and the faculty.
Then, receive your timetable.
Finally, start a new step of your carrier.
To check the admission policies, open this link (link). For more information contact our admission office.
FAQ'S Related to Admissions
I have not received any email or message from the university what can I do now?  In this case visit our admission office regarding to this issue.
Do we have the permission to apply for more than one courses?  Absolutely, you cannot apply for more than one courses at a time.
We don't want anything to come in the way of student education. Moreover, we are completely dedicated to the meeting all the needs of the students in the hour of need. We are providing the students with the best financial plan irrespective of their background and personal details. Therefore, in this perspective we provide scholarships and grants to the students in need.
How To Get Financial Aid?
Getting a financial aid is the easiest task here it all depends on your dedication. So, you must apply even if you feel that you are not eligible for it. We make sure that each penny is spent on deserving students. Our financial aid helps to release stress form students and lets them focus on their studies completely.
To apply for financial aid visit the following link or contact the following.