Recreation is an essential aspect of an individual's life. Hence, we ensure that students are entertained so that they can release the stress of their academics. For this purpose, our institute arrange tours, both academic as wee as recreational. Moreover, concerts, sports day, welcome and farewell parties are also conducted. Besides, the institute leaves no stone unturned to celebrate various global days to create awareness among students.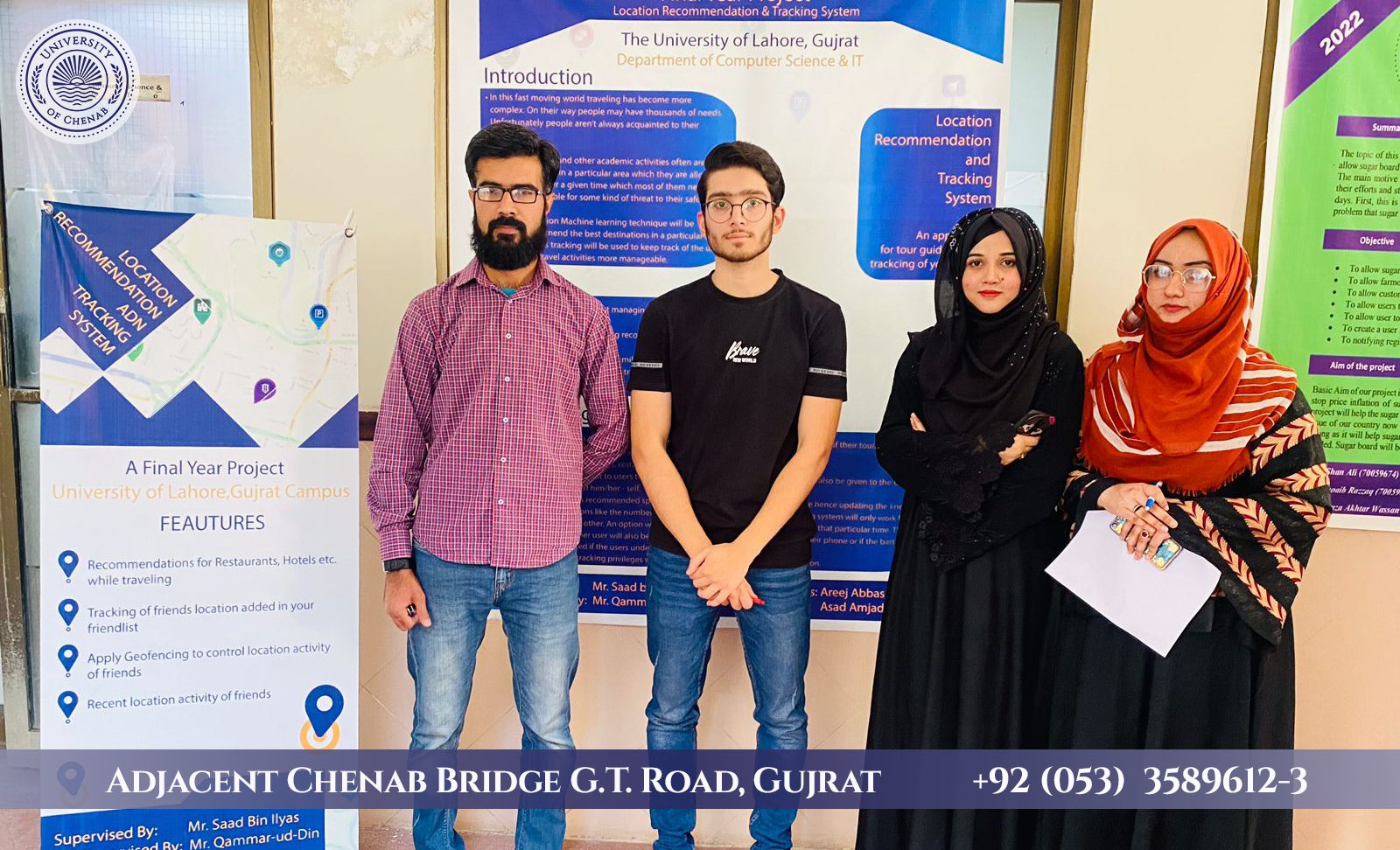 Research and development are the aim of UChenab. Students here are encouraged to grasp analytical knowledge in their respective degree programs. To attain this ambition an extensive network of IT is provided for students throughout the campus. Fortunately, our I.T labs are equipped with a large number of P.C, hence a lot of students can sit and use these computers at the same time without any difficulty. Moreover, internet facilities are provided to students so, they can use it as a tool in their study purposes. Along with this every classroom is fitted with a projector to enhance the student education by audio visual aids. Not only this. But we have hired special technicians who are highly qualified and have a know how about managing this set too. Moreover, these technicians are available every time for solving any issue that may arise and hinder the studies of the students.
Amid the security conditions all over the nation during the last decade, security and safety are now a chief concern for the educational institutions. Hence, we have a highly agile and alert security department. They work hard to ensure that the student body, faculty, and administration are secure inside the campus as well as in the vicinity. Every student and staff member are issued an identity card, without which it is not possible to enter the premises of the University. Moreover, strangers are not allowed until they give their original national identity card. Therefore, er can say that the institution is safe and secure for every person who enters the premises.
Here in University of Chenab, we not only ensure mental health and fitness, but also take into consideration the physical health. Moreover, medical facilities are available. In this centre medicines as well as first aid kits are readily available. A trained medical officer is also hired so that students can be treated in case of emergency until the rescue services arrive.