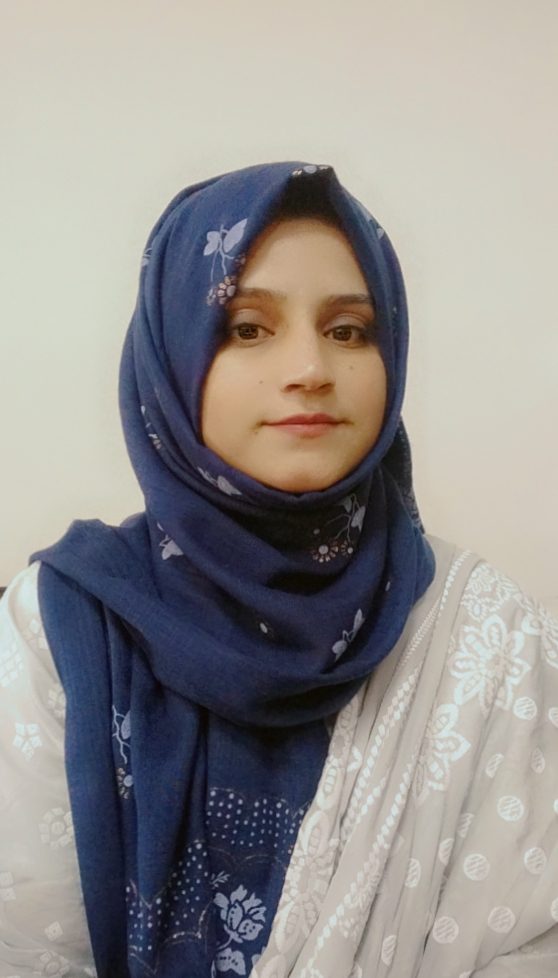 Fields of Research (FoR):
• Drug Design • Existing drugs modification • Computational Evaluation/ In silico studies • In Vitro analysis/ Biological Evaluation • Prodrugs with improved pharmacological profiles • Targeted Drug Delivery
Prodrugs, ADMET, Biological assays, drug modification, Esterification
Student Advising Schedule:
Ms. Sidra Yousaf is working in UChenab since November 2022. During this period, she taught various Undergraduate subjects including Medicinal Chemistry, Organic Chemistry, Pharmaceutical Quality Management, Hospital Pharmacy. Sidra Yousaf got her Doctor of Pharmacy (Pharm-D) from University of Agriculture, Faisalabad, Pakistan. She earned her Master of Philosophy (MPhil) from Quaid I Azam University Islamabad, Pakistan. Her research work focuses chemical modification of the poorly water-soluble drugs into prodrugs with improved physicochemical properties and pharmacological potential. Biological Evaluation through various in vitro assays and computational evaluation was also the part of research.
| | | | |
| --- | --- | --- | --- |
| No.  | Designation | Year | School/Institute/University |
| | Lecturer | 07-11-2022 – Till Date | The University of Chenab, Gujrat. |
| | Visiting Lecturer | 2020 – 2022 | Shahbaz College of Pharmacy, Bhara kahu, Islamabad |
| | Science Instructor | 2018 – 2020 | RILLS, Kamoke |
| | | | |
| --- | --- | --- | --- |
| No.  | Degree / Program of Study Name | Year | Awarding Body/University/Institute |
| 1 | M.Phil (Pharmaceutical Chemistry) | 2022 | Faculty of Pharmacy, Quaid I Azam University Islamabad, Pakistan. |
| 2 | Pharm-D | 2018 | University of Agriculture Faisalabad, Pakistan |