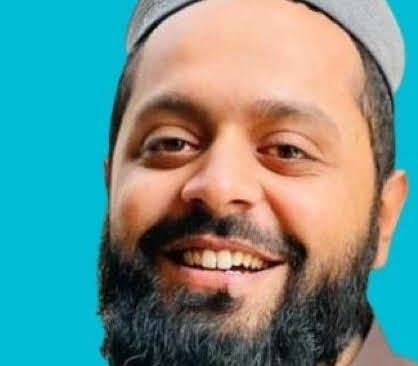 Sports Injuries, Exercise physiology, Biomechanics
Fields of Research (FoR):
Effects of Core Muscle Strengthening On Throwing Velocity In Cricket Players
Athletic performance; Athlete; Exercise; Resistence training; Sports; Strength training
Student Advising Schedule:
Thursday(12:30-4:30p), Friday (10am-3pm)
This is SPT Dr Abdul Hanan. I have accomplished my degree of Master of Science in Sports Physical Therapy Riphah International University Islamabad. Right after my graduation from Azrah Naheed Medical College, Superior University I joined Jinnah Hospital Model town Gujranwala as physical therapist in 2017july-2017Dec. Same year in 2017 I got and an opportunity to work as a Head of Department @ Alrae Hospital Gujranwala. Where is served as physical Therapist and later on in 2019 Ellite college is affiliated with Alrae Welfare Trust hospital, and they offered me to work as a clinical Instructor. I have been performing my duties as demonstrator In University of Lahore, Chenab Campus, Gujrat Since November 13-2019.My studies are still in operation even after the formal attainment of the degree of graduation which is also evidently visible from my CV in the form of certifications and diplomas. I loved to continue my CME's because I believe stasis is not good for professional growth. I loved to teach and learn sports physical therapy this hot favorite subject and profession. . I am seeking for a dazzling chance to learn and excel more about the various aspects of human body movement and science. Working in the domain of sports and pursuit of the degree of PhD program are the only things standing between me and my dream. I have the capacity for fulfilling all the requirements and meeting all the challenge associated with new UNIVERSITY project.
| | | |
| --- | --- | --- |
| No.  | Designation | School/Institute/University |
| 1. | Clinical Instructor  | Jan-2019-Nov2019 Ellite colloge Gujranwala |
| 2. | Demonstrator | 13NOV-2019* UOL, Gujarat Campus  |
No. 
Degree / Program of Study Name
Awarding Body/University/Institute

1.

MS-SSPT/ Master of Science in sports Physical Therapy

Riphah International University Islamabad   

2020

2. 

DPT/ Doctor of Physical Therapy 

Superior University, Lahore                             

2017

3. 

Level-1SPT/ level 1 sports physical Therapy

Pakistan Cricket Board (PCB)                         

2018

4. 

ACTC/ Advance Clinical Taping Certificate 

Prime Physio (UK)

                                             2021

5.

OMPT/Orthopeadic Manual Therapy & Exercise Diploma

Prime Physio (UK)                                             

2020

6. 

DNC 1,2,3,4 / Dry Needling Certificate

Prime Physio (UK)                                           

2020

7. 

Diploma in Acupuncture 

Iffat Anwar Medical complex, Lahore           

2015

8.

Diploma in Cupping Therapy 

Iffat Anwar Medical complex, Lahore           

2015

9 

Basic Life Support (BLS)

American Heart Association                         

2019
MY RESEARCH ACTIVITIES: JOURNALS ARTICLES / BOOK CHAPTERS / PATENTS
No. 
Title 
Details

1.

Effects of Core Muscle Strengthening on Throwing velocity in Cricket players 

 

The Journal of Sports Medicine and Physical Fitness

2. 

Determination of physical Fitness index among female college Students 

Korean Circulation journal 

3.

Evaluation of Functional Capacity and Metabolic Equilents in Patient with Coronary Artery Disease

Korean Circulation journal
| | | |
| --- | --- | --- |
| Student Name | Research Topic | Affiliation |
| 1.Hurmat Zahra | Under process  |   |
| 2. Dua Fatima  | Under process  |   |
Student Name

Research Topic

Affiliation

Saffa Tariq Bajwa

Determination of physical Fitness index among female college Students 

Korean Circulation journal 

Noor Ejaz

Evaluation of Functional Capacity and Metabolic Equilents in Patient with Coronary Artery Disease

Korean Circulation journal

Moazam Tahir 

Prevlance of piriformis tightness in male tailors

Khyber medical Journal

Laraib fatima

PREVALENCE OF CERVICAL SPONDYLOSIS IN

INDIVIDUALS WITH NECK PAIN APPROACHING TO HOSPITALS

Khyber medical Journal

Komal Riaz

Self -Perceived Exercise Barriers among under graduate students 

Pakistan Journal of Rehabilitation 

Rabail Arshad

Minal Fatima

Zeeshan Toor

Work Related Musculoskeletal disorders among hospital nursing professionals in Gujranwala 
| | | | |
| --- | --- | --- | --- |
| Course Information (Name/Code) | Year Taught | Program (BS/MS/PhD) | University /Institute |
| Biomechanics& Ergonmics 1 BME-825-A | 2019 Fall | BS | UOL  |
| Biomechanics& Ergonmics 1 BME-825-A | 2019 Fall | BS | UOL |
| Physiology 1-p1h802-A | 2019 Fall | BS | UOL  |
| Physiology 1-p1h802-B | 2019 Fall | BS | UOL  |
| Physiology 1-p1h802-B | 2019 Fall | BS | UOL  |
| SPPT-894/ Sports physical Theapp | 2019 Fall | BS | UOL  |
| P2HC-852-A/ Pharmacology 2  | 2021spring  | BS | UOL  |
| P2HC-852-B/ Pharmacology 2 | 2021spring  | BS | UOL  |
| BSPP-833/ Behavioral Science  | 2021spring  | BS | UOL  |
| BHS01301|13/ Behavioral Science  | 2021spring  | BS | UOL |
| EP835-A/ Exercise Physiology  | 2021spring  | BS | UOL |
| EP835-B/ Exercise Physiology | 2021spring  | BS | UOL |
| PM-841/pathology & Micro 1  | 2021Summer | BS | UOL |
| BME-825/ Biomechanics & Ergo 1 | 2021Summer | BS | UOL |
| PM841-secA/patho and micro 1  | 2021 fall  | BS | UOL |
| P2HC-852-Pharma2 | 2021 fall  | BS | UOL |
| SPPT894-B/ Sports physical Therapy  | 2021 fall  | BS | UOL |
| TEET-844-B/       | 2021 fall  | BS | UOL |
| BHS01301|13/ Behavioral Science-A | 2021 fall  | BS | UOL |
| BHS01301|13/ Behavioral Science-B | 2021 fall  | BS | UOL |
| P2HC-852-A/ Pharmacology 2 | 2021 spring  | BS | UOL |
| P2HC-852-B/ Pharmacology 2 | 2021 spring | BS | UOL |
| IGPT-886-|13 integumentary physical therapy  | 2021 spring | BS | UOL |
| SPPT894-DPT-GRT-10-A | 2021 spring | BS | UOL |
| SPPT894-DPT-GRT-10-B | 2021 spring | BS | UOL |