Syed Hammad Hussain (he/him )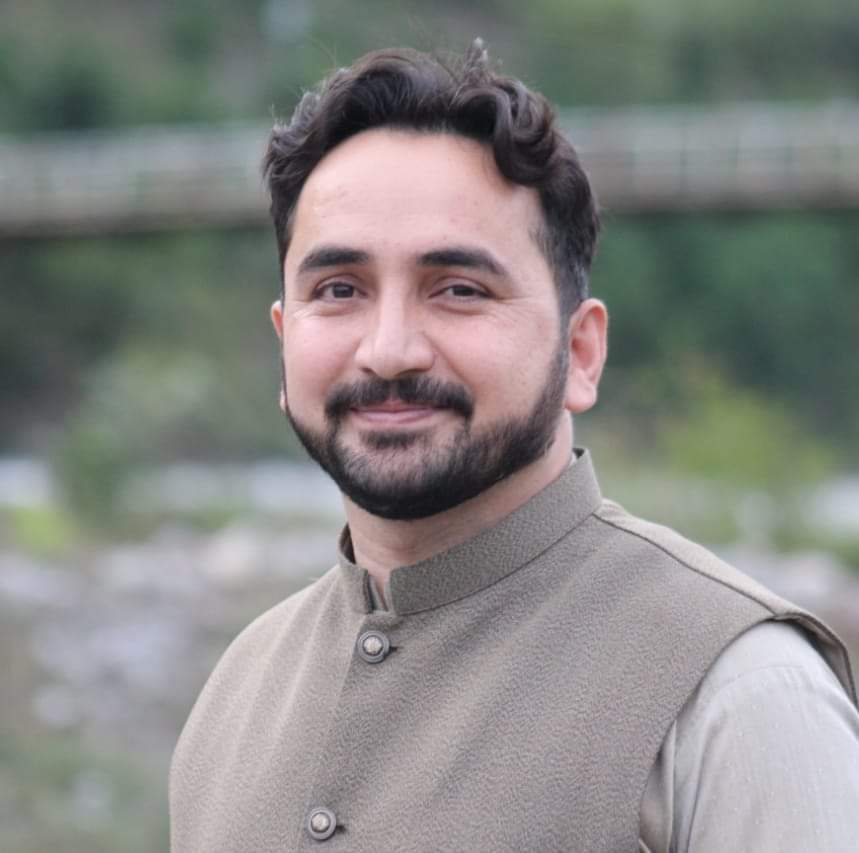 Digital Logic Design, Basic Electronics, Electrical power system, Calculus, Linear Algebra, Differential Equation, Multivariable Calculus.
Fields of Research (FoR):
Electrical Power, Electronics, IoT.
Student Advising Schedule:
Thursday : 9:00a.m to 11:L00a.m / Tuesday 12:00a.m to 2:00p.m
Syed Hammad Hussain Shah graduated from The University Of Lahore in 2012 and MSEES from The University of Lahore in 2018. His employment experience includes Ghulam Ghoss Hazrvi Techincal college Maneshra Pakistan, as a Senior Instructor Electronics and The University of Lahore, Gujrat Campus as a Faculty Member in the Computer Science & Information Technology Department. Now he is a part of the University of Chenab, Gujrat, Pakistan as a Lecturer at the Dept. of Computer Science. He has more than 9 years of experience in academia and research. He has published more than three international conference papers in the domain of Smart Energy Grid System. One of his Journal Paper MS thesis topic is in the Partially accepted stage. His research interests include the Smart Energy Grid System.
| | | | |
| --- | --- | --- | --- |
| No.  | Designation | School/Institute/University | Duration |
| 1. | Lecturer | The University of Chenab,Gujrat, Pakistan | May 2022 to Present |
| 2 | Lecturer | The University of Lahore,Gujrat Campus   | March 2014 to April 2022 |
| 3 | Senior Instructor (Electronics) | Ghulam Ghoss Hazarvi Technical College Maneshra | March 2013 to March 2014 |
| | | | |
| --- | --- | --- | --- |
| No.  | Degree / Program of Study Name |             Year | Awarding Body/University/Institute |
| 1 | MS(Electronics and Electrical  System) |           2018 | The University of Lahore,Lahore |
| 2 | BS(Electronics and Communication) |           2012 | The University of Lahore,Lahore |
MY RESEARCH ACTIVITIES: JOURNALS ARTICLES / BOOK CHAPTERS / PATENTS
No. 

Title 

Details

1

Study of Circuit Breakers based on Arc Quenching Medium

Arshad R, Shahid MA, Khan D, Shah SH. Study of Circuit Breakers based 

on Arc Quenching Medium–A Review. InProceedings of 2nd International 

Multi-Disciplinary Conference 2016 Dec (Vol. 19, p. 20).

 

2

Study and Analysis of Shortest Path Algorithms. 

Arshad R, Shahid MA, Khan D, Shah SH. Study and Analysis of Shortest 

Path Algorithms. In Proceedings of 2nd International Multi-Disciplinary 

Conference 2016 Dec (Vol. 19, p. 20).

3

Improvements in maintenance of Above Storage Tanks and its future. 

Yousaf MZ, Shah SH, Shahid MA, Iftikhar A. Improvements in.

maintenance of Above Storage Tanks and its future. In Proceedings of 

2nd International Multi-Disciplinary Conference 2016 Dec (Vol. 19, p. 20)
Course Information (Name/Code)

Year Taught

Program (BS/MS/PhD)

University /Institute

Calculus and Analytical Geometry/

MA1113

2014

BSCS

The University of Lahore,Gujrat

Basic Electronics/ECE1112

2015-2020

BSCS/BSSE

The University of Lahore,Gujrat

Digital Logic Design/CSE1725

2017-2019

BSCS/BSSE

The University of Lahore,Gujrat

Differential Equation/MA2334

2018-2021

BSCS/BSSE

The University of Lahore,Gujrat

Linear Algebra /MA2320

2020-2022

BSCS/BSSE

The University of Lahore,Gujrat

Multivariable Calculus /MA2114

2020-2022

BSCS/BSSE

The University of Lahore,Gujrat

Data Communication and Computer Networks /DCCN-

3105

2020

BSCS

The University of Lahore,Gujrat

Management information System/ BCSC10

12

2021

BBA/BS(Aviation)

The University of Lahore,Gujrat

Business Mathematics

2014-2016

BBA

The University of Lahore,Gujrat