Syed Jaffar Ali Shah (he/him )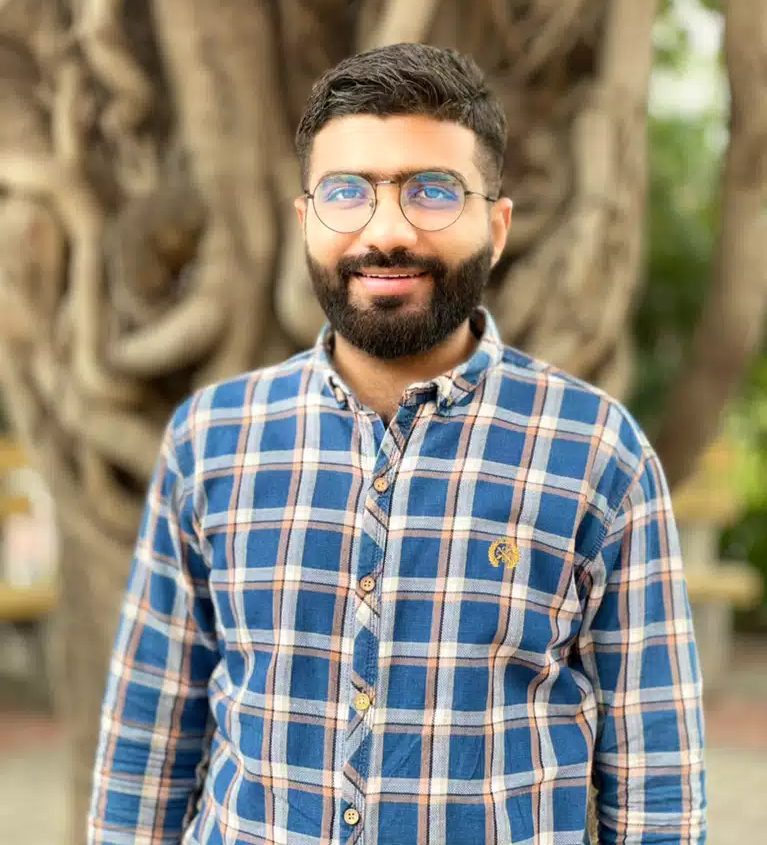 Fields of Research (FoR):
IoT, Security, Robotics and Web.
Teacher, IoT, Computer, Researcher, Competent and Leader.
Student Advising Schedule:
Monday: 10:00 am - 03:00 pm / Tuesday: 12:00 pm – 03:00 pm/ Wednesday: 11:00 am – 04:00 pm/ Thursday: 09:00 am – 5:00 pm
Engr. Syed Jaffar Ali Shah received a BS degree in Electrical Engineering from the University of Lahore, Pakistan. Later, he received the NEBOSH International General Certificate (IGC) in Occupational Health and Safety from The National Examination Board in Occupational Safety and Health, from the United Kingdom. He joined the University of Lahore, Gujrat, Pakistan in 2020 as a Lab Engineer / Research Associate at the Department of Computer Science and IT. After that, he got his certification in HUAWEI HCIA&RS and became a HUAWEI certified trainer in Datacom. He has an immense teaching administrative, research (IoT & Security), and development in IoT experience. He has 3+years of total teaching and research experience at the university level and 1 year of industrial (team lead, administrative, electrical field, and IoT) experience. Engr. Syed Jaffar Ali Shah also has experience in event management and content writing. Currently, he is working as a J. Lecturer / Research Associate in the Department of Computer Science and Information Technology at The University of Chenab, Pakistan. He is teaching the students of BS (CS & SE). He also has NCEAC accreditation experience in the team of the University for undergraduate programs. He is also dealing with the MS (CS, SE, IT) students in their research process from the day when they start the thesis with the supervisor. He looks into their queries and arranges the events regarding the synopsis, internal defense, external defense, etc. He also deals with the Agendas and Working Papers of the Board of Studies (BoS), Board of Faculty (BoF), and Board of Advanced Studies and Research (BASR), accordingly. He is a secretary of the Departmental Research Committee of the MS (CS, SE & IT) Department and also a member of the course folder reviewing team. Mr. Syed Jaffar Ali Shah and his team conduct the risk assessment reports in the department. He also has experience as exam superintendent and sitting plan arrangements of the students according to the exams. After seeing his performance in teaching and research works he has been selected as a Deputy Secretary of Course Curriculum Review committee.
| | | | |
| --- | --- | --- | --- |
| No. | Designation | School/Institute/University | Duration |
| 1. | Lab Engineer / Research Associate | The University of Chenab, Gujrat, Pakistan | April 2022 to Present |
| 2. | Lab Engineer / Research Associate | The University of Lahore, Chenab Campus, Gujrat. | February 2020  to April 2022 |
| | | | |
| --- | --- | --- | --- |
| No.  | Degree / Program of Study Name | Awarding Body/University/Institute | Passing Year |
| 1. | HUAWEI HCIA&RS in Datacom. | HUAWEI | 2022 |
| 2. | NEBOSH International General Certificate (IGC) in Occupational Health and Safety | NEBOSH The National Examination Board in Occupational Safety and Health, United Kingdom | 2020 |
| 3. | MS Computer Sciences | N/A | Seeking |
| 4. | Bachelor of Science in Electrical Engineering | University of Lahore, Lahore | 2019 |
| 5. | Intermediate in Pre- Engineering | Punjab Group of Colleges, Gujrat | 2015 |
| 6. | Matriculation in Computer Science | Dar-e-Arqam Model High School, Gujrat | 2013 |
| 7. | Hifz-e-Quran | Rabta-tul-Madaris Islamia, Pakistan | 2011 |
| | |
| --- | --- |
| Areas of Supervision  | IOT, Web and Database Systems |
| | | |
| --- | --- | --- |
| Student Name | Research Topic | Affiliation |
|  1 | Self Drive Car with the Incorporation of IoT and Mobile App. | The University of Chenab, Gujrat, Pakistan. |
| | | |
| --- | --- | --- |
| Student Name | Research Topic | Affiliation |
| Moheb, Musa and Shoaib | Electronically Wastage Management System with the Incorporation of IoT and WebApp. | The University of Lahore, Gujrat Campus, Pakistan |
| | | | |
| --- | --- | --- | --- |
| Course Information (Name/Code) | Year Taught | Program (BS/MS/PhD) | University /Institute |
| Computer Programming / CS1101-B | Spring-2020 | BS (SE) | The University of Lahore, Gujrat |
| Computer Programming / BS-PHY | Spring-2020 | BS(PHYSICS) | The University of Lahore, Gujrat |
| Introduction to Computer Fundamentals / CS09143 | Summer-2020 | BS(CS) | The University of Lahore, Gujrat |
| Basic Electronics / ECE1112 | Summer-2020 | BS(SE) | The University of Lahore, Gujrat |
| Basic Electronics / ECE1112-B | Summer-2020 | BS(SE) | The University of Lahore, Gujrat |
| Digital Logic and Design / ECE1215-B | Fall-2020 | BS(CS) | The University of Lahore, Gujrat |
| Information Technology / CSC0552 | Fall-2020 | BS(Accounting and Finance) | The University of Lahore, Gujrat |
| Programming Fundamental II / CS1013-B | Fall-2020 | BS(SE,CS) | The University of Lahore, Gujrat |
| Principles of Marketing / SS2333-SE | Spring-2020 | BS(SE) | The University of Lahore, Gujrat |
| Computer Education / MLTCE-1004 | Spring-21 | BS(BMLS) | The University of Lahore, Gujrat |
| Computer Education and Nutritional Data | Spring-21 | DDNS | The University of Lahore, Gujrat |
| Principles of Marketing / SS2332 | Summer-21 | BS(SE,CS) | The University of Lahore, Gujrat |
| Database Systems CS1118-B | Fall-21 | BS(SE) | The University of Lahore, Gujrat |
| Digital Logic and Design / ECE1216|13 | Fall-21 | BS(SE) | The University of Lahore, Gujrat |
| Object Oriented Software Engineering / CS5311-B | Spring-22 | BS(SE) | The University of Lahore, Gujrat |
| Database Systems CS1118-B | Spring-22 | BS(SE) | The University of Lahore, Gujrat |
| Database Systems CS1118-B | Spring-22 | BS(CS) | The University of Lahore, Gujrat |
| Differential Equations / MA2334 | Spring-22 | BS(CS) | The University of Lahore, Gujrat |
| Differential Equations / MA2334 | Spring-22 | BS(SE) | The University of Lahore, Gujrat |
| Database Systems CS1118-B | Summer-22 | BS(SE) | The University of Lahore, Gujrat |
| Database Systems CS1118-B | Summer-22 | BS(CS) | The University of Lahore, Gujrat |