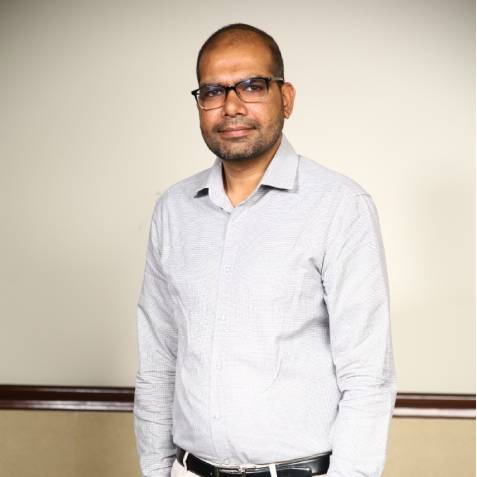 Corporate Finance, Behavioral Finance, Risk Management,
Fields of Research (FoR):
Financial economics, Behavioral Finance, Insurance, Risk Management, Financial Development
Insurance, life insurance, economic growth, investor's behavior, corporate risk-taking, board gender diversity
Department of Business Education
Faculty of Business Education
Student Advising Schedule:
Mon to Thursday 3pm to 5pm
Sajid Mohy Ul Din did his PhD from School of Economics, Finance and Business (SEFB), Universiti Utara Malaysia (UUM), Malaysia. He holds a master of science in Finance from Iqra University and Master of Business Administration in Finance from Virtual University of Pakistan. He has published in ISI/Scopus/refereed journals. His main research interests include risk and insurance management, corporate finance, and behavioral finance.
| | | |
| --- | --- | --- |
| No. | Designation | School/Institute/University |
| 1 | Assistant Professor 11-Sep-19 to date | DBE/UChenab |
| 2 | Lecturer | Management Sciences/ Lahore Leads University |
| | | |
| --- | --- | --- |
| No. | Degree / Program of Study Name | Awarding Body/University/Institute |
| 1 | PhD (Finance) 2019 | SEFB, Universiti Utara Malaysia, Malaysia |
| 2 | MS (Finance) | Iqra University, Pakistan |
| 3 | MBA (Finance) | Virtual University of Pakistan |
MY RESEARCH ACTIVITIES: JOURNALS ARTICLES / BOOK CHAPTERS / PATENTS
| | | |
| --- | --- | --- |
| No. | Title | Details (Journal Name & HJRS category) |
| 1 | The Impact of Behavioral Biases on Herding Behavior of Investors in Islamic Financial Products | Frontiers in Psychology (HJRS-W) |
| 2 | Let's get acquainted: an empirical study on Takaful customer-service provider relationships from Saudi Arabian perspectives | Journal of Islamic Marketing (HJRS-X) |
| 3 | Insurance-Growth Nexus: Aggregation and Disaggregation | Journal of Asian Finance, Economics and Business (HJRS-X) |
| 4 | Effects Of Profitability Measures On Free Cash Flow; Evidence From Pakistan Stock Exchange | International Journal of Scientific & Technology Research (HJRS-Y) |
| 5 | The Mediating Role of Risk Perception in the Relationship between Financial Literacy and Investment Decision | International Journal of Innovation, Creativity and Change (HJRS-W) |
| 6 | Insurance-Growth Nexus: A comparative analysis with Multiple Insurance Proxies | Economic Research-Ekonomska Istraživanja (HJRS-W) |
| 7 | The mediating effect of service provider expertise on the relationship between institutional trust, dispositional trust and trust in takaful services | International Journal of Islamic and Middle Eastern Finance and Management (HJRS-X) |
| 8 | Insurance effect on economic growth–among economies in various phases of development | Review of International Business and Strategy (HJRS-X) |
| 9 | Does insurance promote economic growth: A comparative study of developed and emerging/developing economies | Cogent Economics & Finance (HJRS-X) |
| 10 | Institutional quality and economic growth: Evidence from South-Asian countries | Journal of Public Affairs (HJRS-X) |
| 11 | Impact of cost of marine and general insurance on international trade and economic growth of Pakistan | World Applied Sciences Journal |
| | |
| --- | --- |
| Areas of Supervision | Finance |
| | | |
| --- | --- | --- |
| Student Name | Research Topic | Affiliation |
| N/A | N/A | N/A |
| | | |
| --- | --- | --- |
| Student Name | Research Topic | Affiliation |
| Shabra Malik | The Impact of Behavioral Biases on Herding Behavior of Investors in Islamic Financial Products | UOL |
| Tayyaba Amanat | The Impact of Firm's Size, Profitability and financial leverage on Firm Value with Board Gender Diversity as the Moderator: A Study on the Listed Companies at PSX | UOL |
| Ayesha Khalid | The impact of overconfidence bias, herding bias, disposition bias and availability bias on Investment Decision Making in Real Estate with a mediating role of A/B personality | UOL |
| Maria Khushi | Effects Of Profitability Measures On Free Cash Flow; Evidence From Pakistan Stock Exchange | Lahore Leads University |
Course Information (Name/Code)
Year Taught
Program (BS/MS/PhD)
University /Institute
Financial Modeling
2022
MS
UOL
2021
MS
UOL
Behavioral finance
2020
MS
UOL
Corporate Finance
2020
BBA
UOL
Portfolio & Investment Management
2019
BBA
UOL