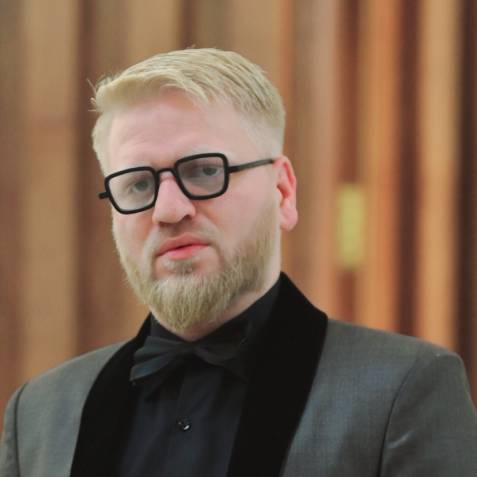 Fields of Research (FoR):
Department of Business Education
Faculty of Business Education
Student Advising Schedule:
Mr Ali Raza is working as permanent faculty member at University of Chenab, Chenab. He completed his Masters of philosophy in June 2015 from the COMSATS institute of information technology Lahore, Pakistan with exceptional grades. Before his Masters, he completed his Bachelor of Commerce, intermediate in Commerce and Matriculation in 2012, 2009, and 2007 respectively. He was awarded Medal in MBA over his brilliant performance in degree program and extracurricular activity. His primary area of research and teaching includes Marketing, and Management and fostering strong command and expertise in qualitative and quantitative research methods. He investigates and establishes the significances of alternative management styles for organizations, especially for countries where being democratic are a big dream. In addition to his teaching responsibilities at university, he has versatile set of responsibility for the sake of smooth running operation in management sciences. In addition to his academic, he holds an experience of almost 7 years in Teaching. His working style is very participative and I enjoy sharing my knowledge and skills with others. He also tries to get involve in work and produce some quality outputs. As an instructor, he always allows his students to work independently and develop critical reasoning skills through debate and discussions. The possibility of working and continuing research at the University of Chenab is something he was enthusiastic about.
| | | |
| --- | --- | --- |
| No. | Designation | School/Institute/University |
| 1 | LECTURER | UNIVERSITY OF LAHORE, CHENAB CAMPUS, GUJRAT |
| 2 | LECTURER | NATIONAL COLLEGE OF BUSINESS ADMINSTRATION |
| 3 | LECTURER | UNIVERSITY OF GUJRAT HAFIZ HAYAT CAMPUS |
| 4 | LECTURER | UNIVERSITY OF CENTRAL PUNJAB |
| 5 | LECTURER | AJMERY COLLEGE OF COMMERCE |
| | | |
| --- | --- | --- |
| No. | Degree / Program of Study Name | Awarding Body/University/Institute |
| 2 | MBA/MS/M-PHIL | COMSATS INSTITUTE OF INFORMATION TECHNOLOGY, LAHORE |
| 4 | BACHELOR OF COMMERCE | PUNJAB UNIVERSITY, LAHORE |
| 5 | INTERMEDIATE | B.I.S.E GUJRANWALA |
| 6 | METRIC | B.I.S.E GUJRANWALA |
MY RESEARCH ACTIVITIES: JOURNALS ARTICLES / BOOK CHAPTERS / PATENTS
| | |
| --- | --- |
| Areas of Supervision | MANAGEMENT (HRM, OB, MARKETING) |
| | | |
| --- | --- | --- |
| Student Name | Research Topic | Affiliation |
| N/A | N/A | N/A |
| | | |
| --- | --- | --- |
| Student Name | Research Topic | Affiliation |
| N/A | N/A | N/A |
| | | | |
| --- | --- | --- | --- |
| Course Information (Name/Code) | Year Taught | Program (BS/MS/PhD) | University /Institute |
| Consumer Behavior | 2022 | BS | University of Lahore, Chenab Campus Gujrat |
| Business Statistics | 2022 | BS | University of Lahore, Chenab Campus Gujrat |
| Quantitative technique analysis | 2021 | BS | University of Lahore, Chenab Campus Gujrat |
| Business policy | 2021 | BS | University of Lahore, Chenab Campus Gujrat |
| Marketing Management | 2021 | BS | University of Lahore, Chenab Campus Gujrat |
| Skill Development Workshop | 2021 | BS | University of Lahore, Chenab Campus Gujrat |
| Principal Of Management | 2020 | BS | University of Lahore, Chenab Campus Gujrat |
| Service Marketing | 2020 | BS | University of Lahore, Chenab Campus Gujrat |
| Environmental Science | 2019 | BS | University of Lahore, Chenab Campus Gujrat |
| Operation Management | 2019 | BS | University of Lahore, Chenab Campus Gujrat |
| Business Mathematics | 2019 | MS | University of Lahore, Chenab Campus Gujrat |
| Principal of Marketing | 2019 | BS | University of Lahore, Chenab Campus Gujrat |
| Organization Behavior | 2019 | BS | University of Gujrat |
| Chemical entrepreneurship | 2018 | BS | University of Gujrat |
| Consumer Behavior | 2019 | BS | University of Gujrat |
| Principal of Marketing | 2019 | BS | University of Gujrat |
| Sales Management | 2019 | MBA 3.5 | University of Gujrat |
| Brand Management | 2017 | BS | University of central Punjab Gujrat |
| Human Resource Management | 2017 | BS | University of central Punjab Gujrat |
| Principal of Martketing | 2017 | BS | University of central Punjab Gujrat |
| Principal of Management | 2017 | BS | University of central Punjab Gujrat |
| Business Research Methouds | 2017 | MS IT | University of central Punjab Gujrat |
| Advertising and Promotion | 2018 | BS | University of central Punjab Gujrat |
| Human Resource Management | 2018 | M, Com | National College of Business Administration, Gujrat |
| Business Law | 2018 | MBA 1.5 | National College of Business Administration, Gujrat |
| Principal of Marketing | 2018 | MBA 3.5 | National College of Business Administration, Gujrat |
| Marketing management | 2017 | MBA 3.5 | National College of Business Administration, Gujrat |
| Consumer Behavior | 2017 | MBA 3.5 | National College of Business Administration, Gujrat |