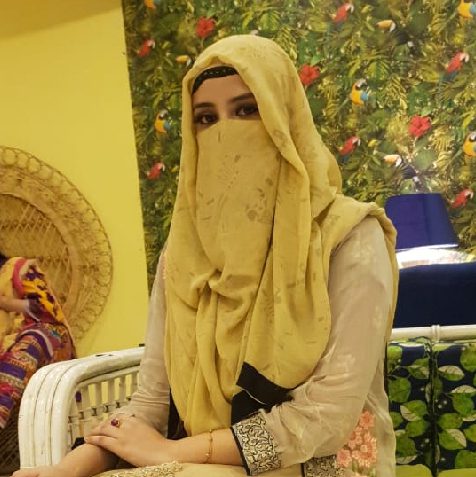 Ultrasound Abdomen, Gynecological, Obstetrical, Doppler Ultrasound, Small Parts Ultrasound, Muscoskeletal Ultrasound, Magnetic Resonance Imaging, Angiography And Cardiac Imaging, Anatomy
Fields of Research (FoR):
Diagnostic Medical Ultrasound, Diagnostic Radiology, Magnetic Resonance Imaging,
Ultrasound , Angiography, Magnetic Resonance Imaging
Student Advising Schedule:
10AM – 3PM MONDAY -TUESDAY
Ms. Nosheen Arshad is a Lecturer in the Institute of Radiological Sciences and Medical Imaging Technology at the University of Lahore, where she teaches undergraduate courses in Diagnostic Medical Imaging. Nosheen Arshad taught medical students for 1.5 years at UOL She received her bachelor's degree in medical imaging and has an MS In Diagnostic Medical Ultrasound from the University of Lahore, Pakistan. Ms. Nosheen is an eminent researcher and has published many articles in renowned journals on topics related to diagnostic medical ultrasound and emerging medical imaging technologies. She has supervised and supervised many students for research work. tier research focuses on newer and better methods of medical imaging. She believes all students bring unique strengths to school and that it is the job of educators to know students' strengths and build on them to make learning meaningful, purposeful, and connected to their lives and communities. Her favorite things to do Include hiking, cooking, reading, and painting.
| | | | |
| --- | --- | --- | --- |
| No. | Designation | year | School/Institute/University |
| 1 | Lecturer | 05-05-2022- Present | The University Of Chenab, Gujrat |
| 2 | Lecturer | 10-10-2020- 30-04-2022 | The University Of Lahore, Gujrat Campus |
| | | | |
| --- | --- | --- | --- |
| No. | Degree / Program of Study Name | Year | Awarding Body/University/Institute |
| 1 | Medical Imaging Doctor | 2014 2019 | The University Of Lahore |
| 2 | Master of Science in Diagnostic Ultrasound | 2021 2023 | The University Of Lahore |
MY RESEARCH ACTIVITIES: JOURNALS ARTICLES / BOOK CHAPTERS / PATENTS
No.

Title

Details

1

Determination of renal changes on ultrasonography in type II diabetes mellitus

2019

2

Frequency of polycystic ovarian disease detected on ultrasound in patients with primary infertility

2021
Student Name

Research Topic

Affiliation

Sadia

Role Of Ultrasound And Color

Doppler In Assessment Of Thyroid Nodules

The University Of Lahore

Humaiyon Munir

Diagnosis Of Brain Atrophy And Its

Related Risk Factors On Computed Tomography

The University Of Lahore

Amina

Prevalence Between Previous Cesarean Section And Placenta Previa

The University Of Lahore

Abeeha

Frequency Of Fetal Cns Anomalies Detected On Ultrasonography

The University Of Lahore

The University Of Lahore
Student Name

Research Topic

Affiliation

Hajira Younas

Sonographic Evaluation Of

Fatty Liver Disease Due To Sedentary Lifestyle, Diet And

The University Of Lahore

Effects

Nida Saleem Butt

Noncontrast Computed Tomograohy Of Suspected

Acute Renal Colic Patient

The University Of Lahore

The University Of Lahore

Talha Zafar

Traumatic Brain Injury And

Its Findings On Computed Tomography

The University Of Lahore

Anum Shehzadi

Assesment Of Association Of Fatty Liver Disease In Young Healthy Adults With

Hyperlipidemias

The University Of Lahore

Reshyl Raheem

Magnetic Resonance Imaging (Mri) In Patients With Clinically Suspected

Anterior Cruciate Ligament Injuries

The University Of Lahore

Muhammad Farooq

Assessment Of Cholelithiasis In Obese Patients On

Grayscale Ultrasouography

The University Of Lahore

Syed Faizan Haider Naqvi

Ct Finding In Students Paranasal Sinusitus Patients

The University Of Lahore
| | | | |
| --- | --- | --- | --- |
| Course Information (Name/Code) | Year Taught | Program (Bs/Ms/Phd) | University /Institute |
| Magnetic Resonance Imaging | Fall 2020 | Mid | Uirsmit |
| Applied Physiology | Fall 2020 | Bmis | Uirsmit |
| Magnetic Resonance Imaging | Spring 2021 | Mid | Uirsmit |
| Angiography And Cardiac Imaging | Spring 2021 | Mid | Uirsmit |
| Practical Nuclear Medicine | Spring 2021 | Bmis | Uirsmit |
| Gynecological Ultrasound | Summer 2021 | Mid | Uirsmit |
| Angiography And Cardiac Imaging | Fall2021 | Mid | Uirsmit |
| Practical Ultrasound | Fall2021 | Mid | Uirsmit |
| Magnetic Resonance Imaging | Fall2021 | Mid | Uirsmit |