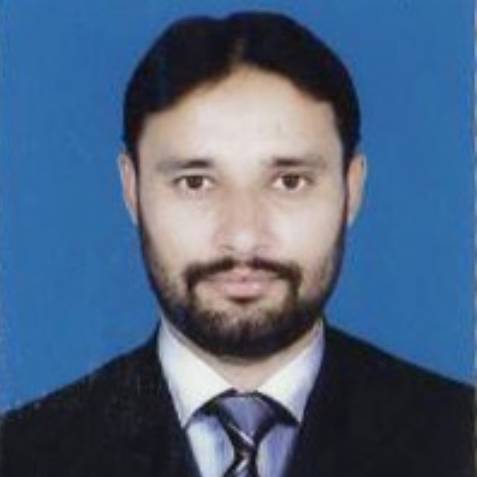 Marketing Subjects and Research
Fields of Research (FoR):
Advertising, Consumer Behavior, Brand Management, New Product Development, Service Marketing
Department of Business Education
Faculty of Business Education
Student Advising Schedule:
In my opinion, Teaching and research are lifelong learning process. Both are important and integral part of an academic career. As a Lecturer of Marketing, I am motivated to impart knowledge to students. I feel that it is essential to keep students involved in the subject, and convey to them not just the information but the concepts and thought processes that make up Marketing as subjects. I believe higher education should be a conduit not just for delivering knowledge and skills, but equipping students to acquire new experiences for themselves. My teaching approach combines an enthusiasm for research, communicating science and inspiring others to pursue a life of inquiry in the Business world. It involves: (1) creating equitable teaching and learning environments, (2) providing students with transformational learning experiences and (3) incorporating best teaching and advance research techniques in Marketing practices.
| | | | |
| --- | --- | --- | --- |
| No. | Designation | School/Institute/University | Duration |
| 1 | Lecturer | LBS University of Lahore. | August 2016 to date |
| 2 | Lecturer | City College of Commerce | Jan 2009-Dec 2010 |
| 3 | Assistant Manager Admin/Marketing | Add world Advertising Agency ISB/RWP | 2004-2008 |
| | | |
| --- | --- | --- |
| No. | Degree / Program of Study Name | Awarding Body/University/Institute |
| 1 | Ph.D. Management Sciences – Enrolled | University of Gujrat |
| 1 | MS (Management Sciences ) Specialization (Marketing ) | Riphah International University Islamabad |
| 2 | MBA(Management Sciences ) Specialization (Marketing ) | NUML Islamabad |
MY RESEARCH ACTIVITIES: JOURNALS ARTICLES / BOOK CHAPTERS / PATENTS
| | | |
| --- | --- | --- |
| No. | Title | Details |
| 1 | WOM as 6th element of the Promotional mix and IMC 2011 IJCRB. | Interdisciplinary journal of contemporary research in business (IJCRB) . |
| 2 | Pro-activity in NPD as a competitive advantage in a complex Competitive environment 2011. | Interdisciplinary journal of contemporary research in business (IJCRB) |
| 3 | The impact of TV Advertisement on Children Buying Behavior IMDC 2016. | International Multidisciplinary Conference UOL 2016 |
| 4 | Investigating Motivational and Hygienic factors of Faculty Job Satisfaction: Moderating Role of Life Satisfaction and Gender. | Sarhad Journal of Management Science SJMS 2020 |
| | |
| --- | --- |
| Areas of Supervision | Marketing and HR |
| | | |
| --- | --- | --- |
| Student Name | Research Topic | Affiliation |
| KINZA CHAUDHRY MB3.509163016 | Impact of work-life balance on job satisfaction, the moderating role of gender and marital status. A study of private universities of Pakistan | The University of Lahore, Gujrat Campus |
| | | |
| --- | --- | --- |
| Student Name | Research Topic | Affiliation |
| Bilal Ashraf MBA 3.5 | Investigating Motivational and Hygienic Factors of Faculty Job Satisfaction: Moderating Role of Life Satisfaction and Gender. An Empirical Study of Private Universities of Pakistan. | |
| | | | |
| --- | --- | --- | --- |
| Course Information (Name/Code) | Year Taught | Program (BS/MS/PhD) | University /Institute |
| Business & Corporate Strategy | Spring 2022 | BS | LBS |
| Product and Pricing Strategy   | Fall 2021 | BS | LBS |
| Marketing Management | Spring 2020 | BS | LBS |
| Retail Marketing | Fall 2020 | BS | LBS |
| Principles of Marketing | Fall 2019 | CS | CS |
| Marketing Research | Fall 2018 | BS | LBS |
| New Product Development | Spring 2018 | BS | LBS |
| Seminar in Brand Management | Fall 2017 | PBA | LBS |