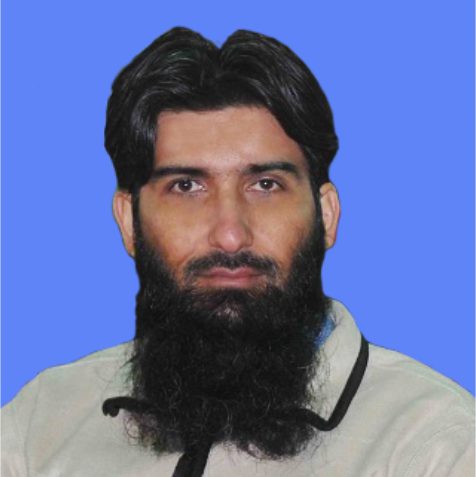 As a teacher, I deliver my knowledge to my students to the best of my abilities and to touch the advance the intellectual development of my students.
Fields of Research (FoR):
Next Generation Virtual IP Network and Security
Networking, Security, Routing, Switching, Virtualization
Student Advising Schedule:
Tuesday & Wednesday 3:30 to 5:00
Zeeshan Ashraf is a PhD candidate at IQRA University Islamabad Campus, Islamabad, Pakistan. He has done MSCS with a specialization in computer networks from UMT, Lahore, Pakistan. He has more than 15 years of experience (Teaching, Industry, Administration, and Research) in the IT field . He is CISCO CCNP (R&S) certified. He is the author of several books. His research articles have been published in well-reputed International Journals and Conferences. Currently, he is serving as a permanent faculty member of the Computer Science department at The University of Chenab, Gujrat. Before joining Chenab University, he served 4 years as Lecturer at The University of Lahore, Gujrat Campus, Gujrat, Pakistan. He also served 5 years as an Assistant Professor as well as 3 years as an HoD at the University of Sargodha, Mandi Bahauddin Campus. During his career at higher education, he has experience of receiving NOC from HEC and NCEAC accreditation for BS and MS degree programs respectively. His main research interests include next-generation virtualize Internet architecture, IPv6 routing, performance modeling, optimization techniques, and security.
| | | | |
| --- | --- | --- | --- |
| No.  | Designation | School/Institute/University | Duration |
| 1. | Head of Department | The University of Chenab, Gujrat | May. 2023 to Date |
| 1. | Lecturer | The University of Chenab, Gujrat | May. 2022 to May, 2023 |
| 2. | Lecturer  | The University of Lahore, Gujrat Campus, Gujrat | Oct. 2018 to Apr. 2022 |
| 3. | Assistant Professor | University of Sargodha, Mandi Bahauddin Campus | Oct. 2013 to Oct. 2018 |
| 4. | Lecturer  | Heritage International College, Affiliated with University of South Asia, Lahore | Oct. 2018 to Sep. 2013 |
| 5. | Science Teacher | Pak Crescent Model High School, Lahore  | Apr. 2006 to Apr. 2007 |
| | | |
| --- | --- | --- |
| No.  | Degree / Program of Study Name | Awarding Body/University/Institute |
| 1. | PhD (CS) – Thesis Submitted (Defended Internal) | IQRA University, Islamabad Campus, Islamabad |
| 2. | MSCS (2011) | University of Management & Technology, Lahore |
| 3. | BSCS (2005) | Allama Iqbal Open University, Islamabad |
| 4. | ICS (2000) | BISE, Gujranwala |
| 5. | Matric (1998) | BISE, Gujranwala |
MY RESEARCH ACTIVITIES: JOURNALS ARTICLES / BOOK CHAPTERS / PATENTS
No. 

Title 

Details

1.

Lightweight and Authentic Symmetric Session Key Cryptosystem for Client-Server Mobile Communication"

Article

ISSN 0920-8542 (print)

The Journal of Supercomputing (Netherlands), 2023

2.

Robust and Lightweight Symmetric Key Exchange Algorithm for Next-Generation IoE

Article

ISSN 2543-1536 (print)

Internet of Things (Netherlands), 2023

3.

Challenges and Mitigation Strategies for Transition from IPv4 Network to Virtualized Next-Generation IPv6 Network

Review Article

ISSN 1683-3198 (print)

International Arab Journal of Information Technology (Jordan), 2023

4.

How to Program in C++ With 100 Examples, Volume-II

Book

ISBN 978-613-9-41921-0

GlobeEdit Publishing, Latvia, 2020

5.

Virtual Private Networks in Theory and Practice

Book

ISBN 978-620-2-30989-9,

Scholars' Press Publishing, Latvia, 2018

6.

Data Structure in C++ Graphically

Book

ISBN 978-3-330-80811-9,

GlobeEdit Publishing, Latvia, 2017

7.

How to Program in C++ With 100 Examples, Volume-I

Book

ISBN 978-3-659-84969-5

LAP Lambert Academic Publishing, Germany, 2016

8.

IPv6 Routing: A Practitioner Approach

Book

ISBN 978-3-659-32242-6

LAP Lambert Academic Publishing, Germany, 2013

9.

Performance Analysis of Network Applications on IPv6 Cloud Connected Virtual Machine

Journal Paper

ISSN 2074-9090

International Journal of Computer Network and Information Security, Hong Kong, 2019

10.

Optimized Routing Information Exchange in Hybrid IPv4-IPv6 Network using OSPFv3 & EIGRPv6

Journal Paper

ISSN 2158-107X

International Journal of Advanced Computer Science & Applications, UK, 2017

11.

Secure Inter-VLAN IPv6 Routing: Implementation & Evaluation

Journal Paper

ISSN 1013-5316

Science International, Pakistan, 2016

12.

Optimized Convergence of OSPFv3 in Large Scale Hybrid IPv4-IPv6 Network

Conference Paper

ICET 2018

14th IEEE International Conference on Emerging Technologies, Pakistan, 2018
| | | | |
| --- | --- | --- | --- |
| Course Information (Name/Code) | Year Taught | Program (BS/MS/PhD) | University /Institute |
| Database System, CS-1118 | 2021 | BS | UoL |
| Data Communication & Network, DCCN-3105 | 2021 | BS | UoL |
| Network Security & Cryptography, CS-5505 | 2020 | MS | UoL |
| OOP, 2130 | 2020 | BS | UoL |
| Advance Analysis & Design of Algorithm, CS-512 | 2016 | MS | UoL |
| Information Security, CS-4561 | 2017 | BS | UoS |
| OOP, CMP-2124 | 2016 | BS | UoS |
| Distributed Systems, CS-6561 | 2015 | MS | UoS |
| Advanced Operating System, CS-5641 | 2014 | MS | UoS |
| Advanced Operating System, CS-511 | 2012 | MS | HIC |
| Programming Fundamental, CS-101 | 2011 | BS | HIC |